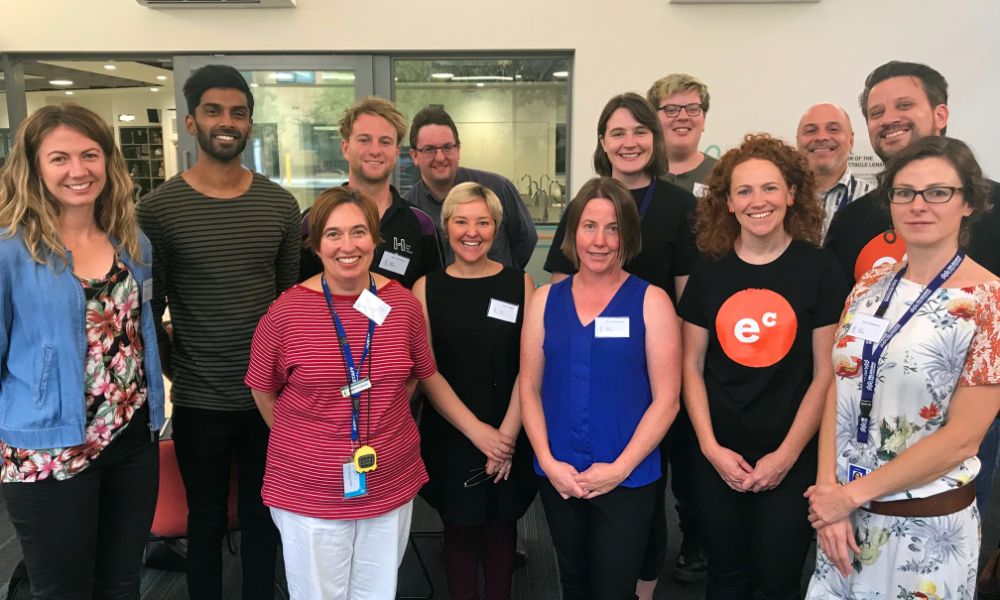 Teacher Ambassador Program
Teacher Ambassadors are an integral part of our Tech School. They shape the direction of our inquiry programs, are involved in their co-design and provide feedback on their implementation. 
The Teacher Ambassador Program provides an opportunity for our partner schools to regularly connect with each other, industry and community at professional learning sessions and networking events.
This community of practice also provides an opportunity for knowledge, skills and experience to be shared across our partner school network.
If you are interested to know more about being a Tech School Teacher Ambassador, get in touch. 
Teacher Ambassador Program Showcase
Our 2017 Teacher Ambassadors at our first ever teaching and learning incubator.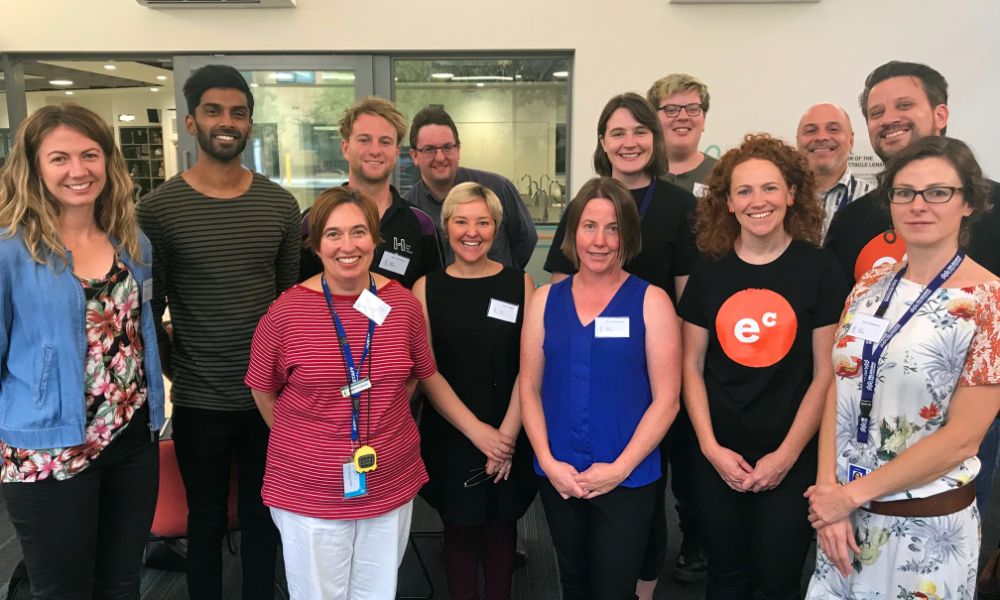 Our 2019 Teacher Ambassadors and team after a successful design thinking professional learning session with Education Changemakers.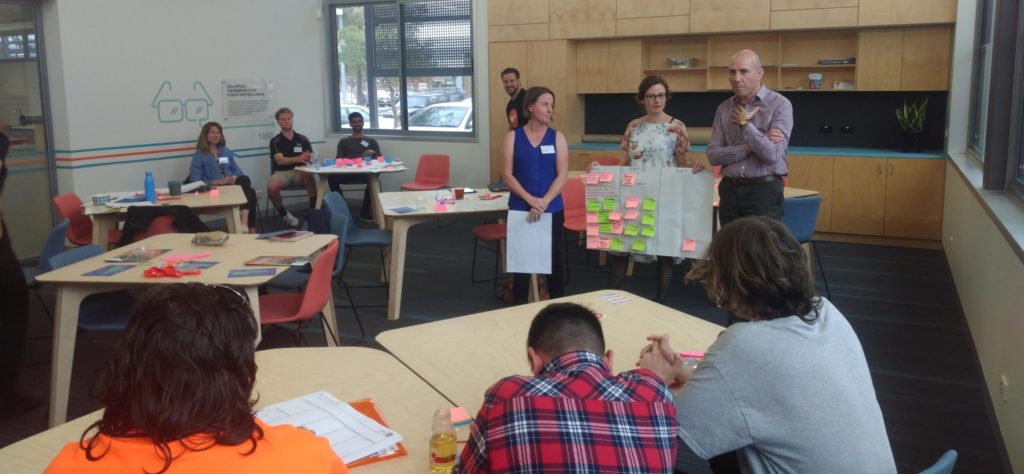 Our 2019 Teacher Ambassadors and team pitching their inquiry program idea to a panel of our partner school students.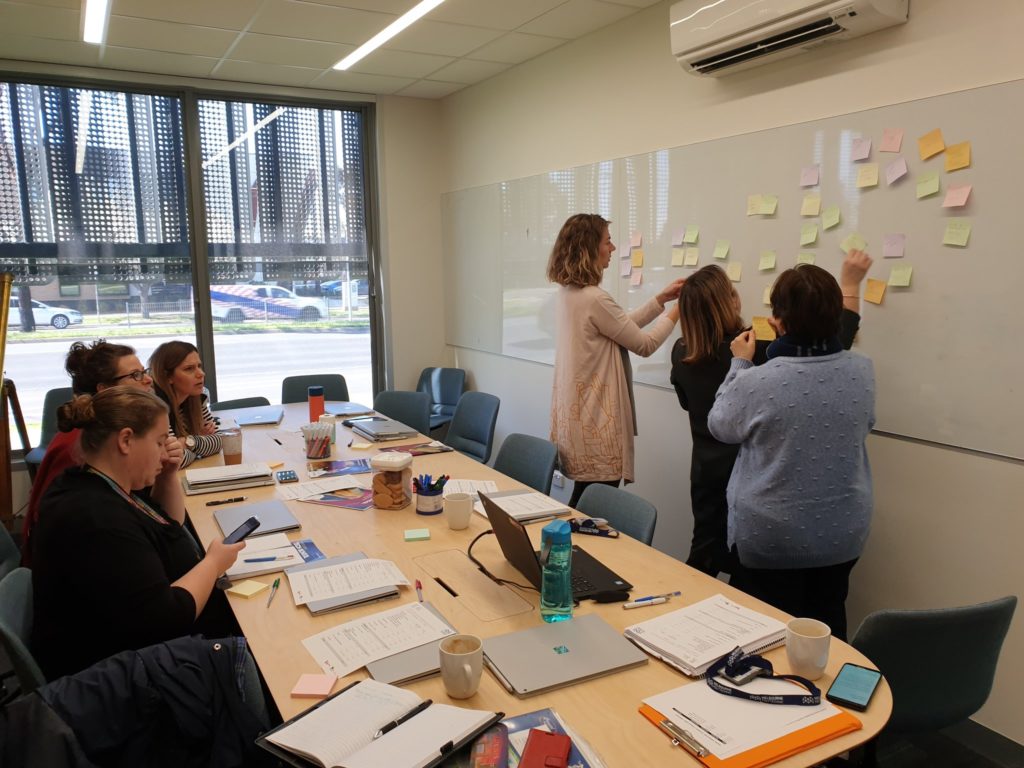 Our 2019 Teacher Ambassadors and team scoping out our mental wellbeing inquiry program before pitching their ideas to our Student Ambassadors.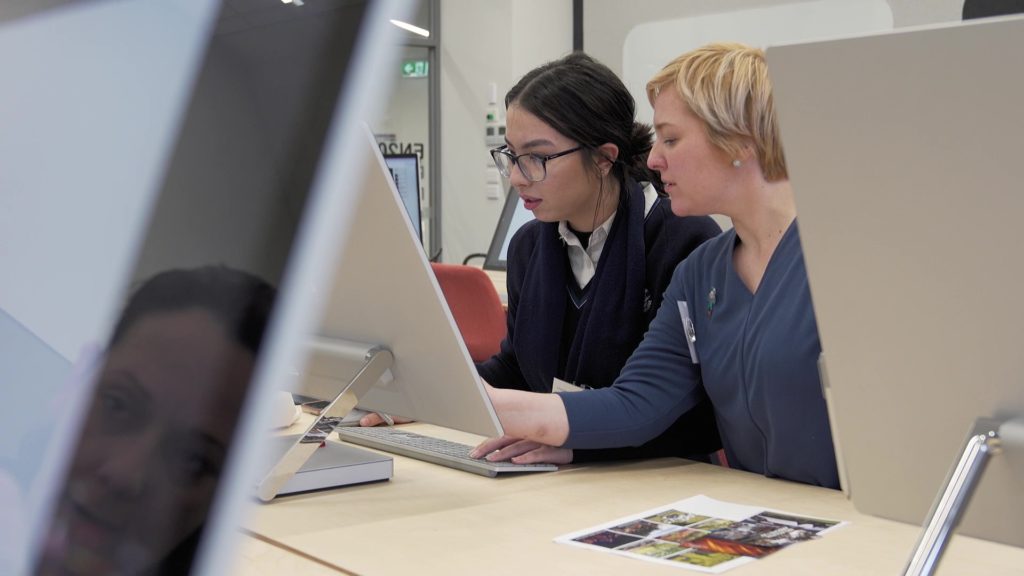 One of our 2019 ambassadors, Lana, co-facilitating a digital design workshop with our team during our National Science Week event.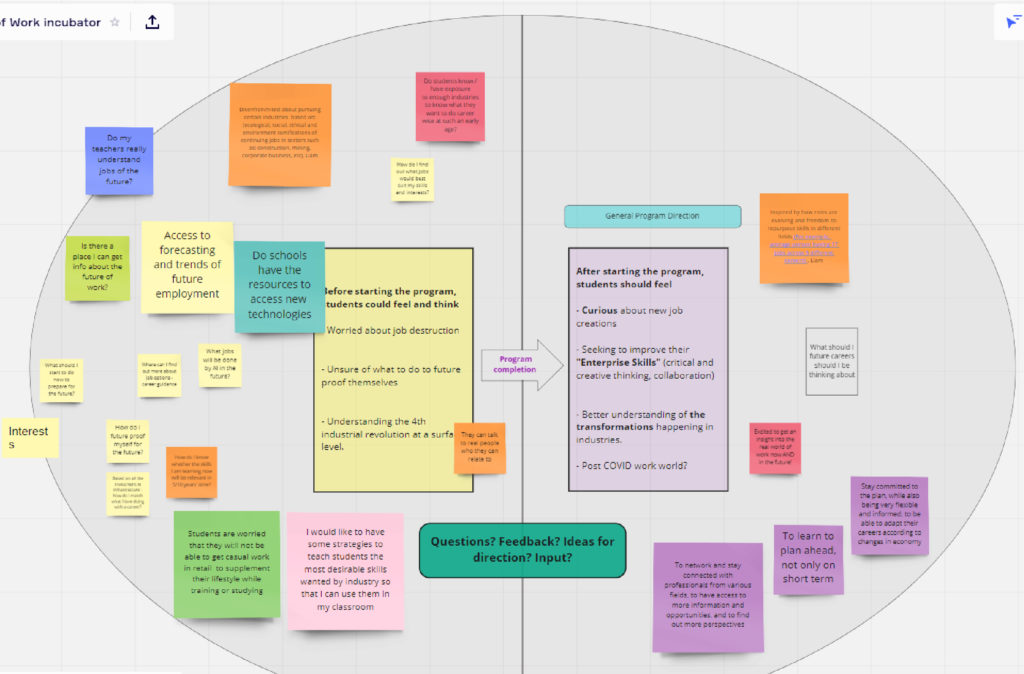 Our 2020 teacher ambassadors played a critical role in helping us choose our 2021 inquiry topic: Future of Work. This incubator was a little different to previous years where we used Miro to collaborate and brainstorm online whilst remote.