The Tech Schools run a number of different events each year such as career fairs, exhibitions and showcases. As an event partner, you'll have the opportunity to connect directly with potential high talent, extend your networks and increase your business awareness within the community. Check out some past collaborative events below.
National Science Week Community Event
In partnership with Melbourne Arboretum, She Maps, DATTA Vic, Royal Society of Victoria, City of Whittlesea council, Yarra Plenty Regional Library & Hume-Whittlesea LLEN
This 2019 National Science Week event was for girls, women and non-binary people of all ages. We ran the event in collaboration with a number of community and industry organisations, with each event partner showcasing what they do in STEM (science, technology, engineering and maths) through a trade show or interactive activity. This occasion provided an opportunity for organisations to connect with and inspire a large group of people who are usually underrepresented in the STEM industries. For the Melbourne Arboretum, it also gave them ideas for their upcoming project from their local community and young people.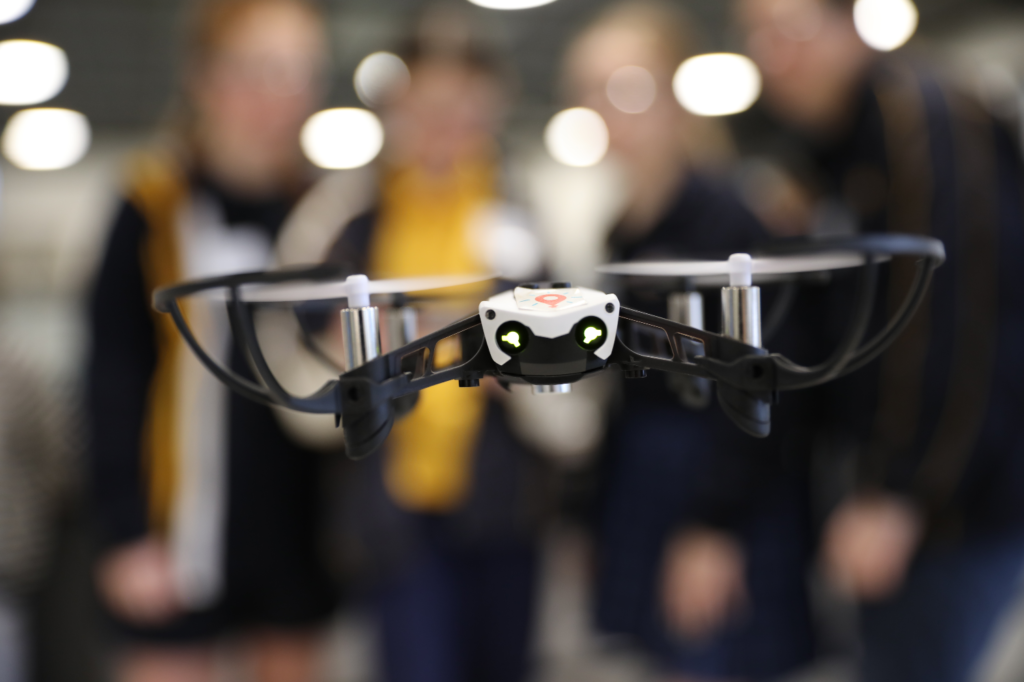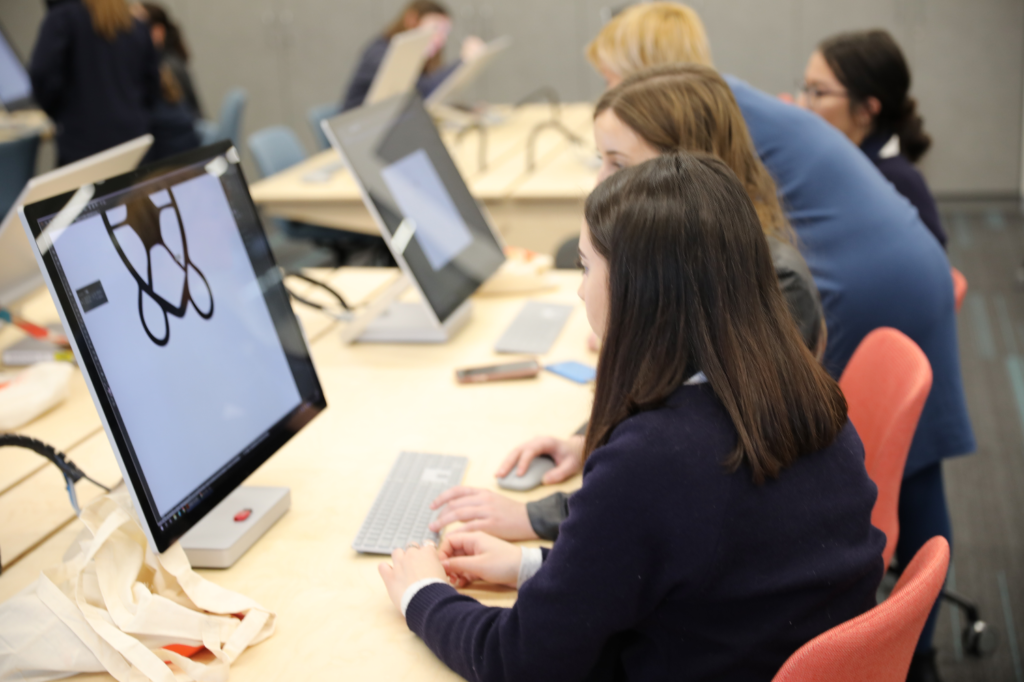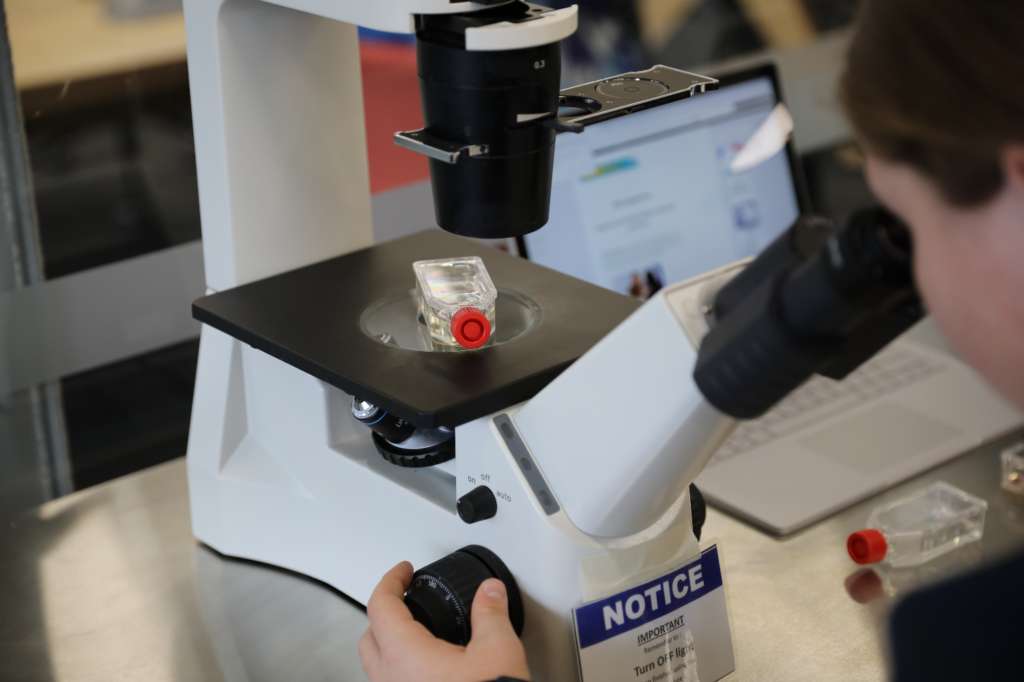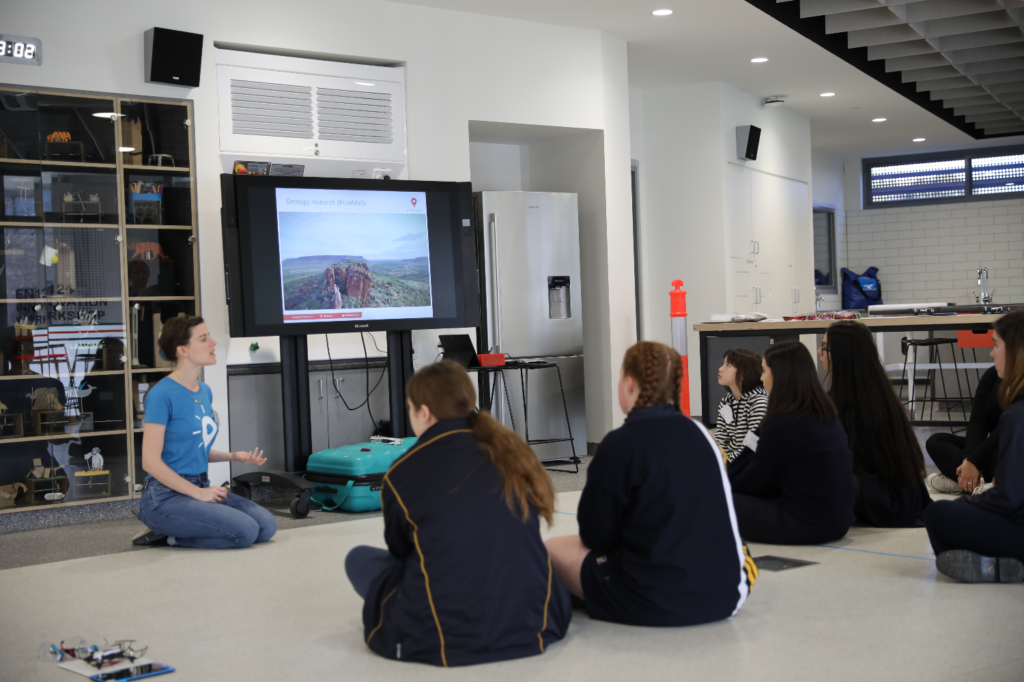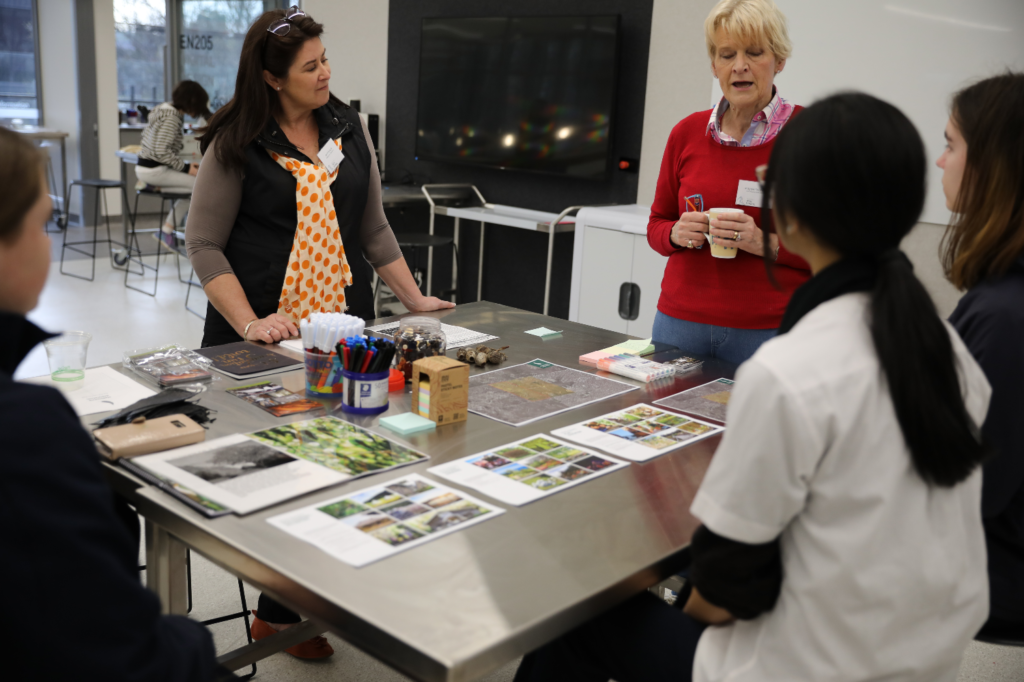 This is #scienceweek at its best – inclusive, fun creative and educational.
We have asked them in return, what do they think should be in an arboretum and they've given us some great ideas. So, it has been a very great two-way thing.
I've loved so many things about today, I mean you just got so many different experiences… It's just incredible to see what we can actually do together!
Mini Maker Faire
In partnership with various community and industry partners
Our Mini Maker Faire is an annual event led by our Student Ambassadors with support from Tech School staff for hundreds of primary students to engage in hands-on activities, make things and learn new skills. The event is supported by different community and industry partners each year and the style of engagement is varied. Some past examples are Telstra providing one of their Cruzr robots for the 2019 event and Yarra Plenty Regional Library running an electronic circuits activity using play dough at the 2018 event.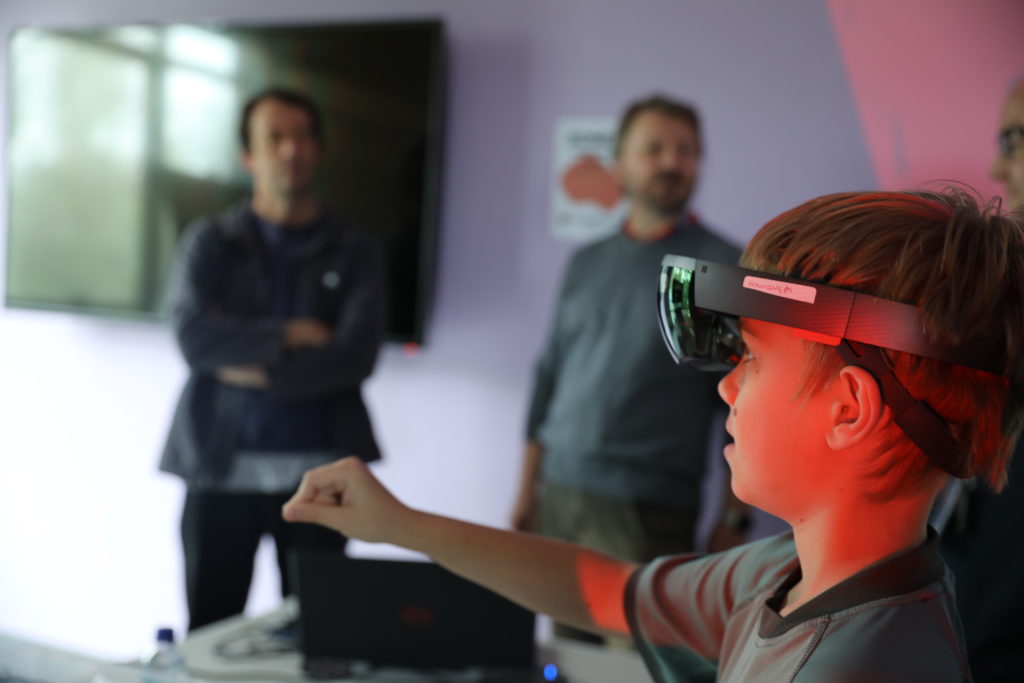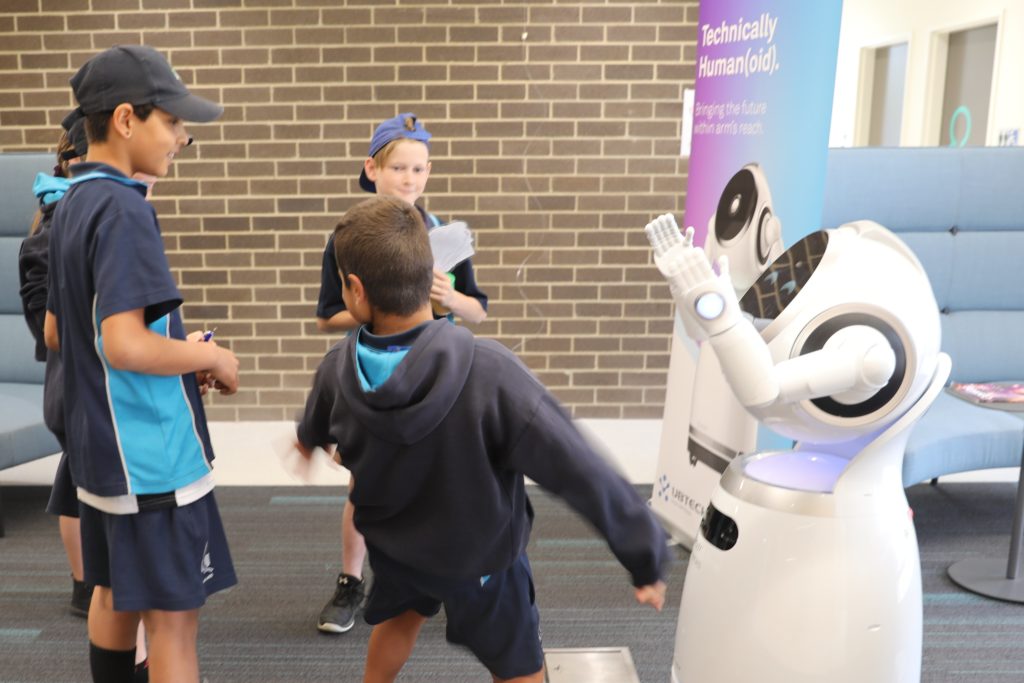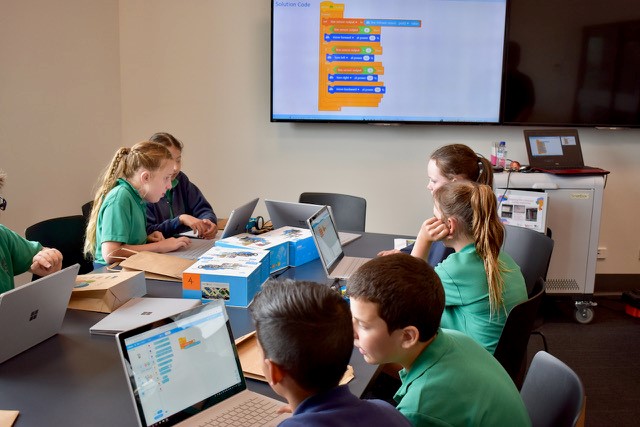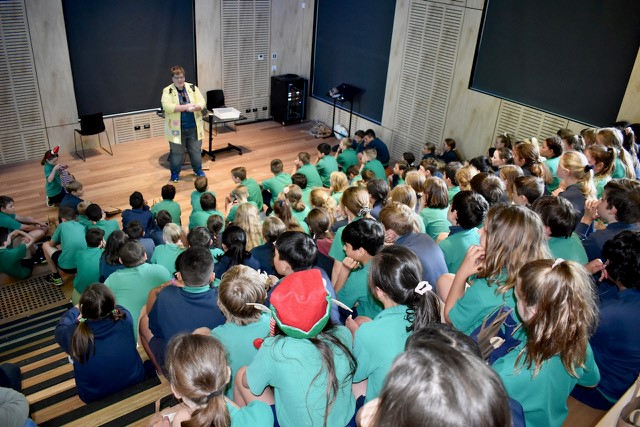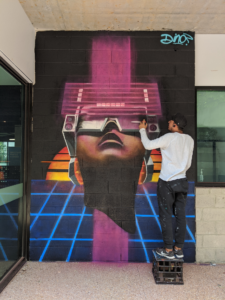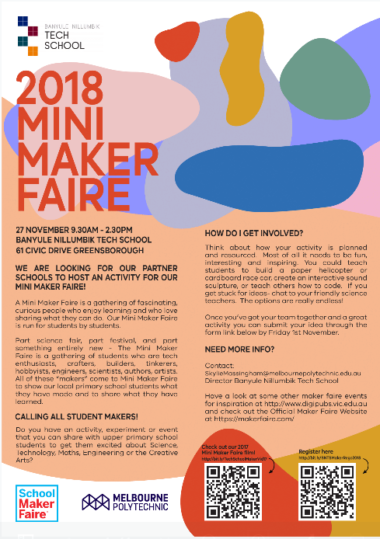 Leadership Development Conference
In partnership with Carlton Football Club 
In 2017, we partnered with Carlton Football Club to develop a Leadership Conference for our Student Ambassador cohort. This event gave students a practical view into the STEM aspects of professional sport as well as an opportunity to develop their interpersonal and leadership skills through mentorship and presentations led by this event partner.