What Are Tech School Partnerships?
Whittlesea Tech School connects industry to learning through authentic innovation opportunities. Industry partners are businesses and community organisations who share our goal of sparking innovation and creativity in the minds of young people to make change. Industry partners take many forms and commitments can be big or small.
Partnerships can include sharing resources, mentoring, networking or providing problems for young people to solve as part of Tech School learning experiences. They can be one-off events or long-standing partnerships.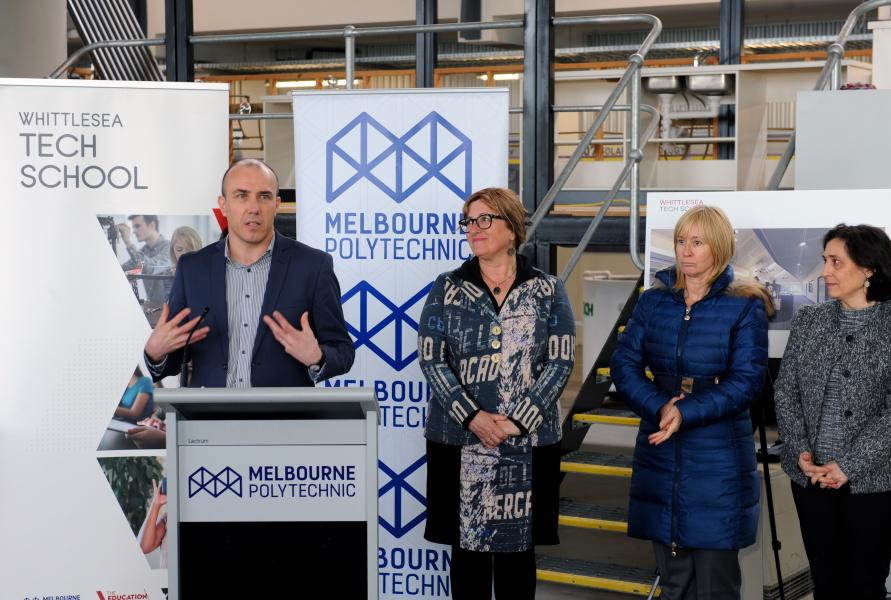 Why get involved with the Tech School?
Getting involved as an industry partner is a highly rewarding experience. Not only do you get to help inspire and empower the next generation, your organisation may benefit from the engagement too.
Young people have creative and energetic outlooks to problems, and these bright minds may hold the solution to the problem that your business needs solving.
Partnering with the Tech School also connects you to a network of like-minded industry partners and new opportunities. Most of all your contribution helps to shape the future workforce in a world where change is one of the few certainties.

New network opportunities

Helping shape a young person's future

Meet like-minded industries

Create capacity for future workforce needs

Exposing your industry to one of the broadest audiences of the North

Have your industry challenges solved by young people

Learn about new innovation processes
Our industry partners encompass a range of fields from community organisations to technology, medical and scientific companies and universities. The size and scale of these organisations vary from small local start-ups to multinational corporations. We believe diversity is our strength and this is certainly embodied in those organisations in which we collaborate. Our key partnership criteria are that the partnership provides growth and opportunities both for the industry partner and the Tech School. Each partnership begins with a conversation, so get in touch.
Industry Partnership Applications