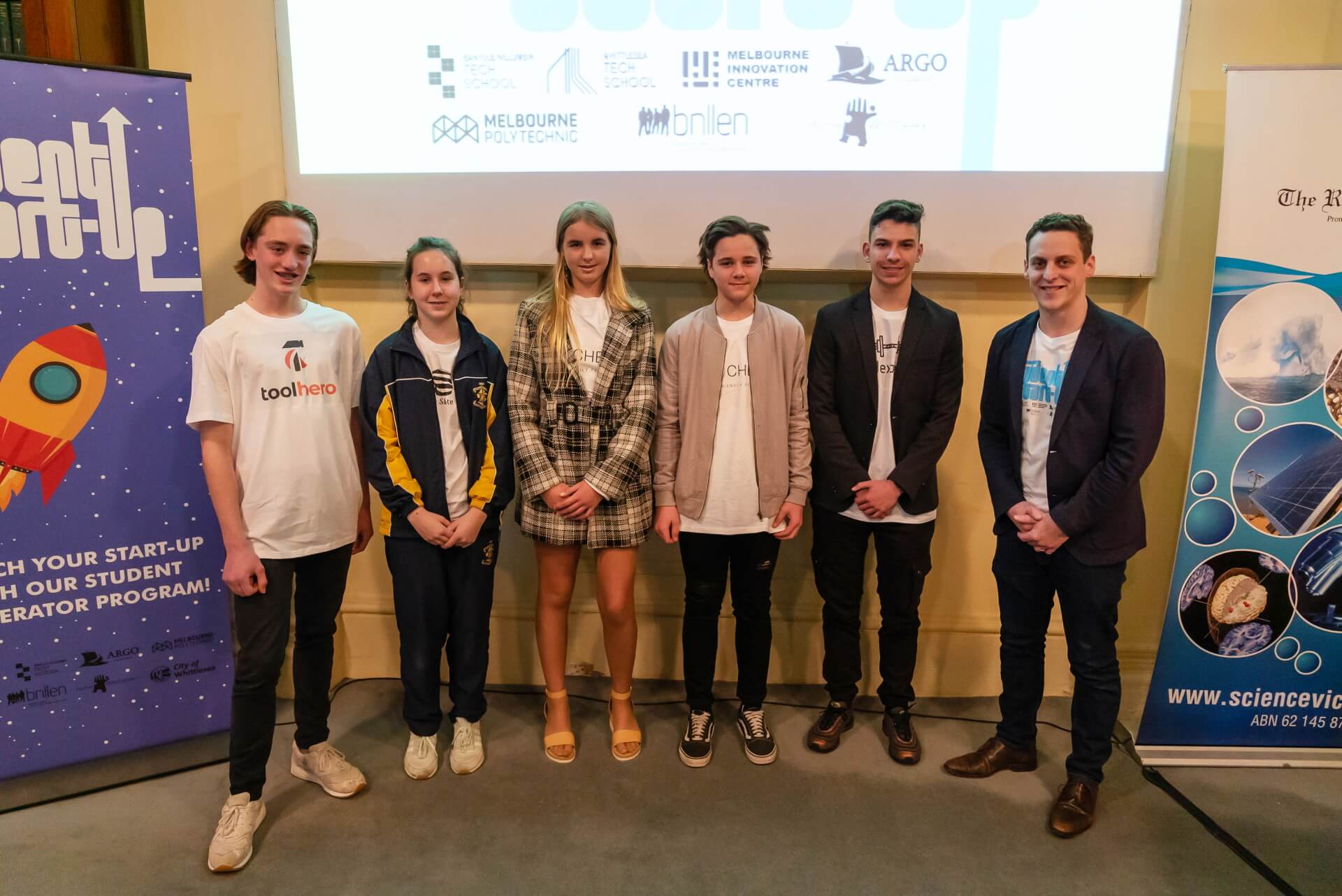 Student Startup Academy
In partnership with Melbourne Innovation Centre, Hume Whittlesea LLEN & Banyule Nillumbik LLEN
Term: 3-4
Program Type: Immersion Program (Entrepreneurship) & Statewide Program
Duration: 5 days
Year Level: 8-12 via application (limited program spaces)
Available to all Years 8-12 Victorian students via application, the Student Start-Up Academy program provides the next
step for young entrepreneurs, following the completion of our Introduction to Entrepreneurship program.
Students will work through the essential steps for creating a business with the support of highly-credentialed experts from Melbourne Innovation Centre. Students will develop critical entrepreneurial and employability skills including problem solving, customer centric design, business model development, data analysis/measurement and project execution, culminating with a live pitch event.
The Academy program is a 5-day experience providing access to seed investment, co-working spaces, workshops, mentors, and public pitch experience.
Check back soon for our 2021 dates. 
Curriculum Links
Science
Technology
Engineering
Art
Maths
Success Criteria
Students can justify enterprise opportunities
Students can explain start-up and lean methodology theories
Students can develop prototypes of business model solutions
Skills Focus
Business Model Development
Collaboration & Communication
Customer-centric Design
Data Analysis & Innovation
Problem Solving & Project Execution
Capabilities
Critical & Creative Thinking
Personal & Social