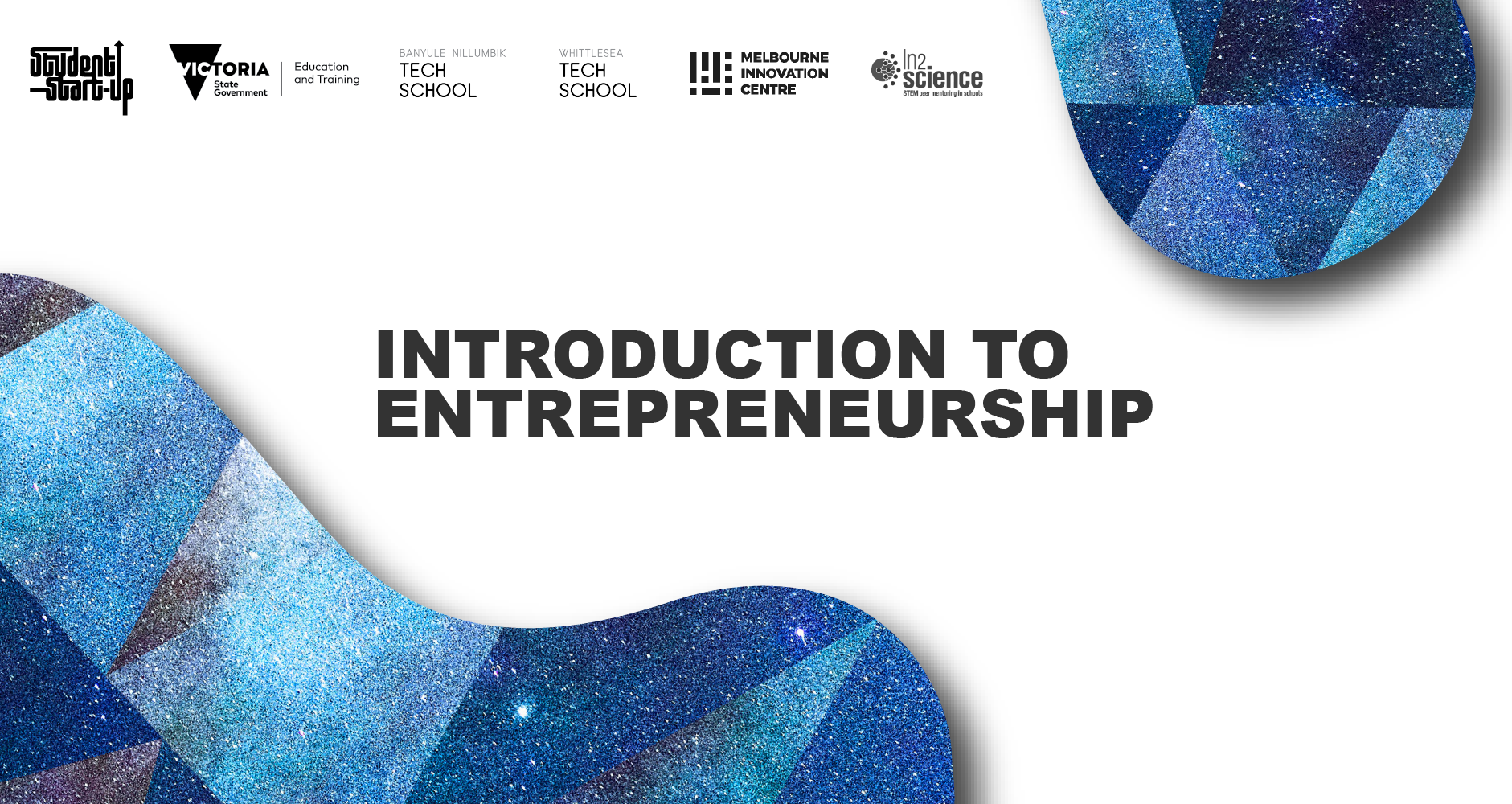 Introduction to Entrepreneurship
In partnership with Melbourne Innovation Centre, In2Science and the Victorian Department of Education and Training
Term: 1-4
Program Type: Immersion Program (Entrepreneurship)
Duration: 5 x 90-minute online modules OR 2 days consecutive online or onsite at the Tech School
Year Level: 8-12 (partner school students only)
The Introduction to Enterpreneurship program provides a structured program for secondary school students to build critical entrepreneurial and intrapreneurial skills.
Using a range of tools and methodologies, students will work through the critical elements of start-up and lean methodology theories and will be supported to develop solutions and receive feedback from potential customers.
What distinguishes this program is its practical, flexible delivery model, which can be delivered either by the Tech School on site or within the partner school setting. Students will have a unique opportunity to work in small groups and learn from experienced entrepreneurs to develop problem solving and execution skills.
Students work through five modules:
Identifying a problem or market gap;
Generating a value proposition statement;
Building and testing prototypes;
Developing a brand and audience; and
Pitching to investors.
Graduates from this program will have the opportunity to apply to our Student Start-Up Academy – Victoria's only student business incubator. 
Curriculum Links
Science
Technology
Engineering
Art
Maths
Success Criteria
Engagement with industry to understand enterprise opportunities
Exploration of start-up and lean methodology theories
Develop prototypes of business model solutions
Skills Focus
Initiative
Collaboration
Innovation
Communication
Capabilities
Critical & Creative Thinking
Entrepreneurial
Personal
Social