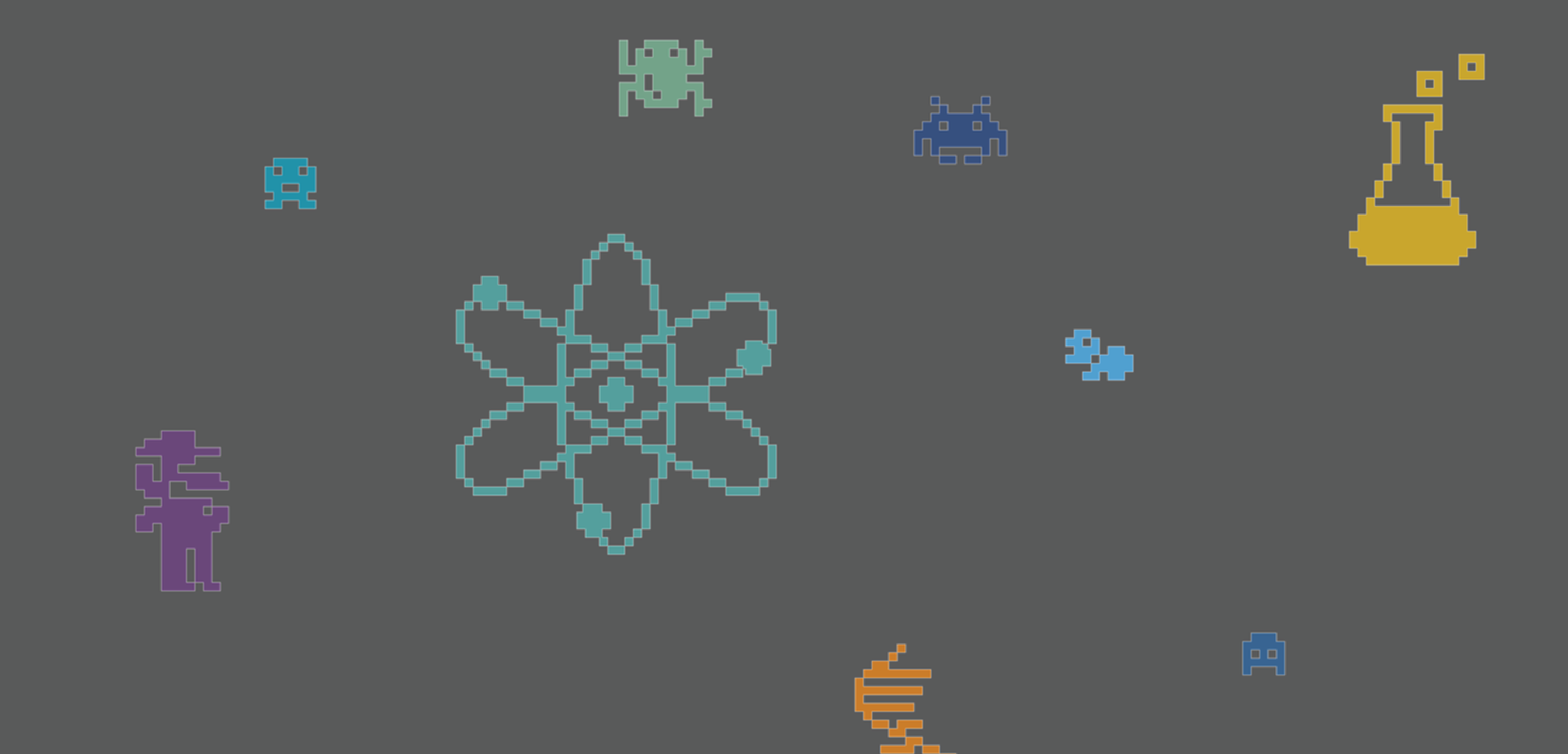 Term: 1-4
Program Type: Remote Learning Program (Design Challenge)
Duration: Approx. 10 hours
Year Level: 7-12
Learning through gaming or play can be a powerful method for understanding difficult concepts. In this design challenge, students will create an arcade game that demonstrates a STEM principle for a younger audience. Students will program custom games, design unique controllers and build cabinets that create an engaging experience for primary school students.
During this program, students unpack STEM concepts and consider the importance of good scientific literacy. Students will also investigate the expansion of the video game industry and its STEM careers. Class discussions and participation in learning activities will provide insight into the fundamentals of good game design – game loops, core mechanics, immersion, challenge and interaction.​
Students will then have the opportunity to create their own prototypes using a range of emerging technologies, including programming using MakeCode Arcade, 3D modelling, microcontrollers and digital design. 
Note: Although this program is a remote offering, partner school teachers have the option to book their class into our Online Tech Skill-Up sessions that are facilitated by Tech School staff. Get in touch for more information.
Industry Focus
Education
Video Gaming
Scientific & Technical Services
Curriculum Links
Science
Technology
Engineering
Art
Maths
Success Criteria
Develop a game prototype using computer programming​
Demonstrate a STEM principle through game design​
Understand that design thinking can be used to create solutions to an identified problem​
Explain the process and experience for developing a game prototype
Skills Focus
Communication
Collaboration
Problem Solving
Capabilities
Critical & Creative Thinking
Personal
Social
Tech Skill-Ups
Computer Aided Design (3D Modelling)
Digital Design
MakeCode Arcade
Circuit Playground Express