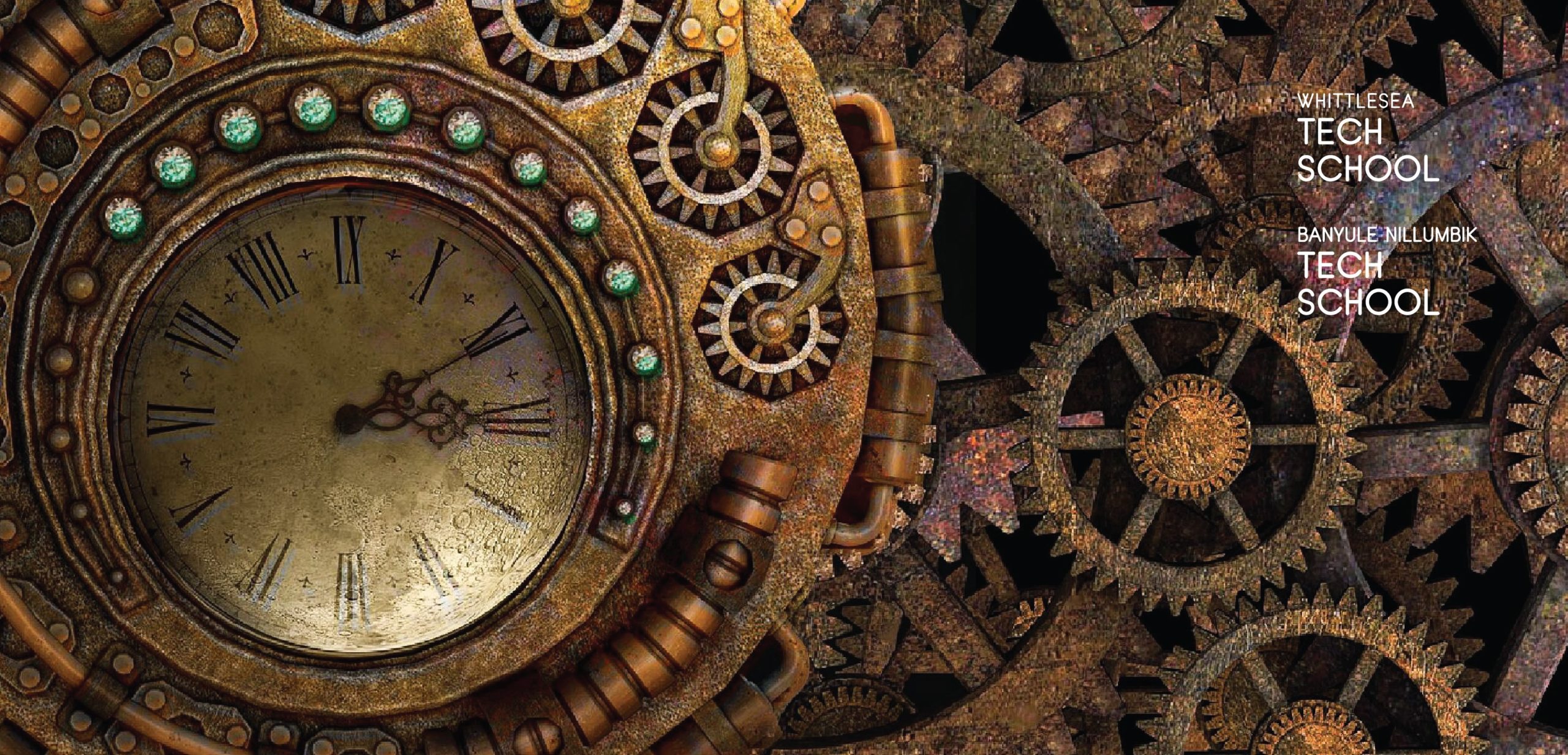 Term: 1-4
Program Type: Remote Learning Program (Design Challenge); Statewide Program
Duration: Approx. 10 hours
Year Level: 7-12
The objective of this program is to engage students in collaborative design and construction of props and costumes for an imaginary Steampunk-themed film titled Gears & Cogs. Students will work through the Innovation Process to create a prop or a costume element for a fictional character named Shelby Caples. Shelby does not have any predefined physical characteristics, and it is up to the students to imagine their personality and define how they might look, through prop and costume design. ​
In order to successfully do so, students will understand the key characteristics of the Steampunk aesthetic, explore the role of props and costumes in film and set design, and their importance for character development. Students will also identify the scope of work for a prop or costume designer and other related careers and investigate the techniques/technologies used during prop and costume design and production. 
Students will be introduced to a range of prototyping technologies and techniques such as digital sketching, digital drawing for laser cutting, microcomputers and coding, carboard prototyping and wearable technology. The program concludes with students pitching their design solution to a wider audience and receiving valuable feedback on their product and process.
Note: The online resources for this program are freely available to all teachers via the Victorian Department of Education and Training portal, Fuse.
Industry Focus
Film & Set Design
Entertainment
Creative Arts
Curriculum Links
Science
Technology
Engineering
Art
Maths
Success Criteria
Students can create a piece of wearable technology that communicates a film character's trait
Students able to collaborate effectively to create solutions to identified problems​
Students able to consider a range of tools, technologies and specialist equipment
Skills Focus
Collaboration
Communication
Creativity
Problem Solving
Capabilities
Critical & Creative Thinking
Personal & Social
Tech Skill-Ups
Tech would be dependent on the availability at the host school. However, at the Tech School, we offered 3D modelling (TinkerCAD), digital design (Adobe Illustrator CC) and coding with microcontrollers (micro:bit) as well as low-tech options.