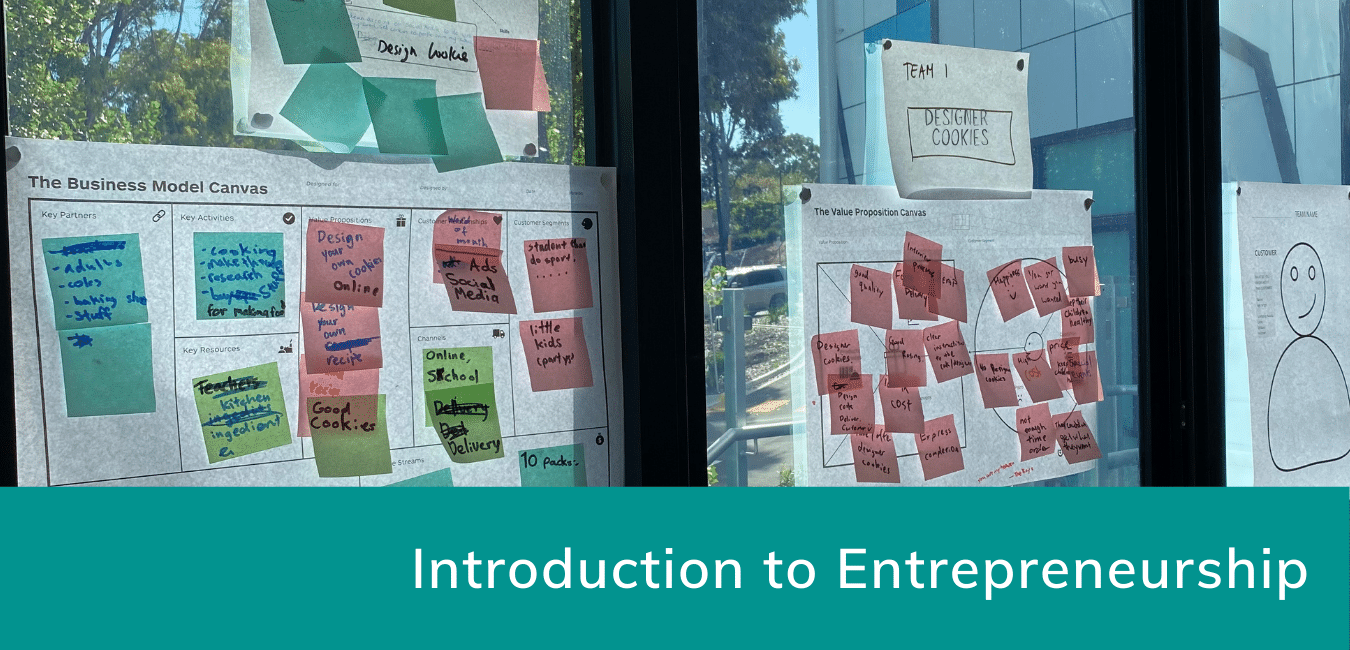 Introduction to Entrepreneurship
In partnership with Melbourne Innovation Centre, In2Science and the Victorian Department of Education and Training
Term: 1-4
Program Type: Immersion Program (Entrepreneurship)
Duration: 5 x 90-minute online modules; or 2 days consecutive online; or onsite at the Tech School
Year Level: 8-12 (partner school students only)
Non-Partner Schools Victorian Enrichment Series: Enrol student teams via the Victorian Enrichment Series


The Introduction to Entrepreneurship introduces students to the methodologies used in startups globally. Students will rapidly learn through practical workshop activities the entrepreneurial mindset, ideation, MVP, prototyping, customer discovery, how to test their business idea, branding and pitching. By the end of the program students will have experienced a complete cycle of how to test a 'business idea' which will enable them to either iterate or pivot.
This program enables students to explore how entrepreneurship can complement their passions, interests, and everyday frustrations to identify business opportunities now or in the future.
Funded by the Victorian Government's Victorian Challenge and Enrichment Series, this is a FREE 2-day intensive workshop for students to get their startup started.
Have a question?
Our Program Manager is available to answer any pre-booking questions at a time that is convenient for you.
Curriculum Links
Science
Technology
Engineering
Art
Maths
Success Criteria
Understand the value proposition canvas and business model canvas
Create prototypes of service or product that are ready for customer testing at scale
Participate in a two-minute pitch, summarising all the learnings and next steps
Skills Focus
Initiative
Collaboration
Innovation
Communication
Capabilities
Critical & Creative Thinking
Entrepreneurial
Personal
Social