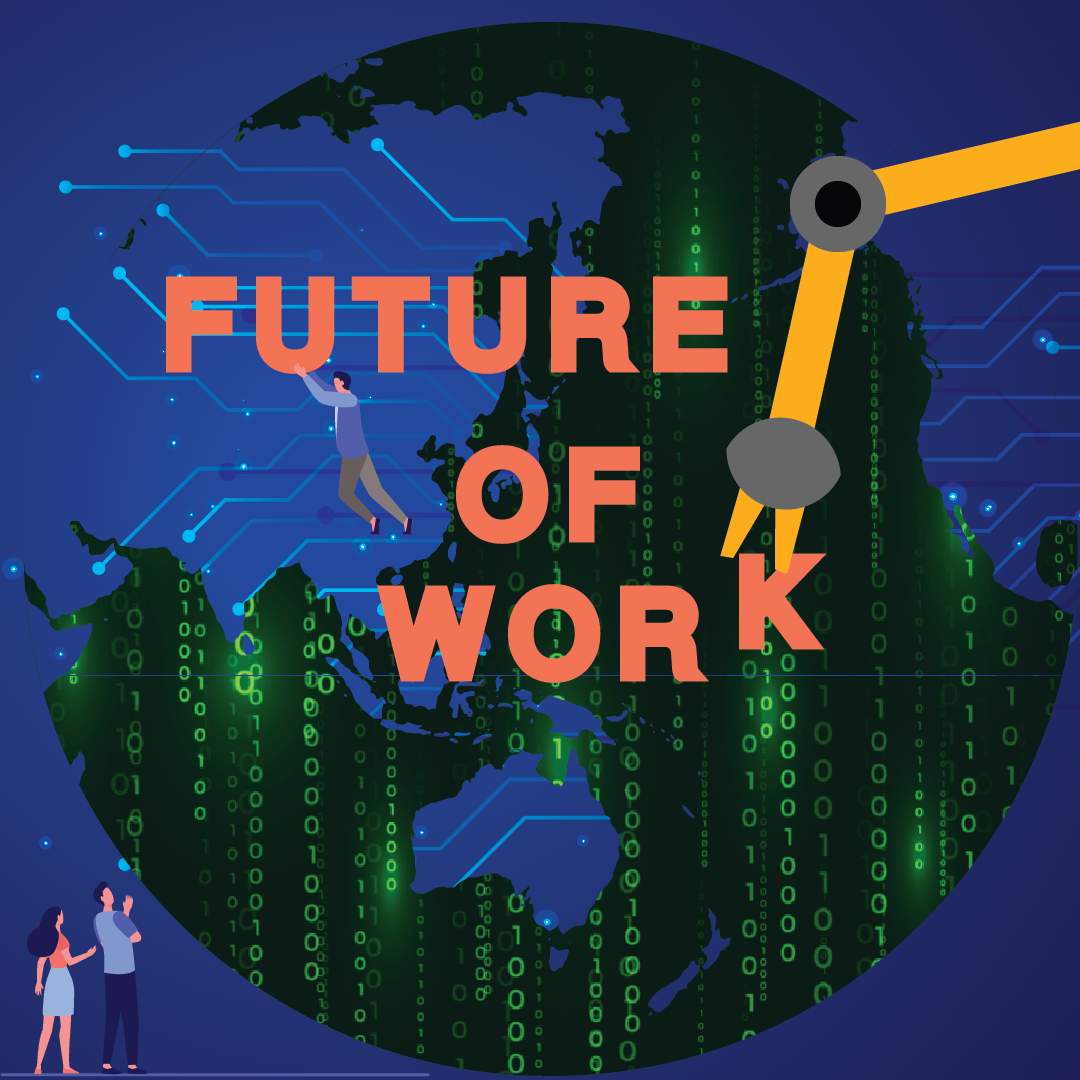 Future of Work
In collaboration with North East Link and Telstra
Term: 3-4
Program Type: Core Program (Inquiry)
Duration: 3 consecutive days plus 3-4 hours of prework
Year Level: 7-12
The Future of Work inquiry program will give students the opportunity to explore a topic that will directly affect them in the not too distant future. Students will gain insights around the changing workforce by exploring the impacts of artificial intelligence, big data, automation, and globalisation.  
This program will highlight the importance of developing students' 21st century skills, which will become increasingly crucial in the future workforce. Using our innovation cycle as an inquiry model, students will identify opportunities for innovation in the workplace and prototype solutions, transforming them in step with the 4th Industrial Revolution. 
By the end of the program, students will present their innovative ideas that address their identified opportunity and leave with a better understanding of the transformations occurring in the workforce. 
Curriculum Links
Science
Technology
Engineering
Art
Maths
Success Criteria
Students understand the importance of 21st century skills
Students can discuss the transformations that are happening due to the fourth industrial revolution
Students can collaborate effectively to create solutions to identified problems
Students can consider a range of tools, technologies and specialist equipment.
Skills Focus
Communication
Collaboration
Innovation
Problem Solving
Capabilities
Critical & Creative Thinking
Personal
Social
Ethical
Tech Skill-Ups
Computer-Aided Design (3D Modelling)
Digital Design
Coding & Microcontrollers
App Development