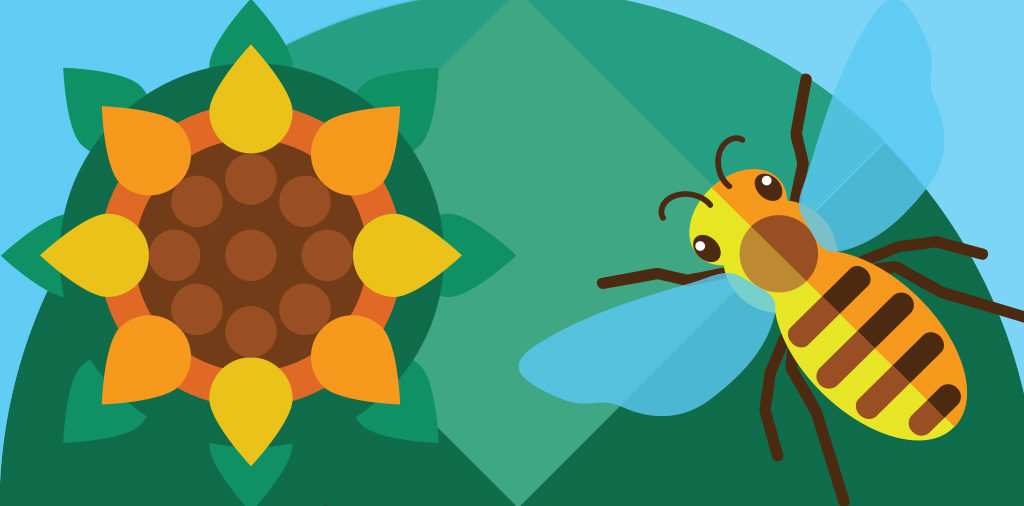 Bees with Backpacks
In partnership with CSIRO and broader Tech Schools network
Term: 1-4
Program Type: Immersion Program (Scientific & Technical)
Duration: 4-5 hours of partner school delivery across the term with 1 day at the Tech School
Year Level: 7-12
Bees with Backpacks enables students to explore the relationship between bees and food security by creating a bee friendly environment. This design challenge is being run across the Tech Schools Network in conjunction with the CSIRO and includes a comprehensive learning program co-designed by Tech Schools, CSIRO's Data61 team and local beekeepers.
Students will learn about the science of bees and bee colonies, environmental factors that affect hive health and discover CSIRO smart hive technologies, as well as use and analyse data from the CSIRO Bees with Backpacks project.
Unlike other design challenges, this program runs in-class at the partner school over the course of Term 2, with individual student teams able to book into a design session at the Tech School during week 9 to build their smart hive prototype.
The top team submission to the Tech School will then be given the opportunity to pitch their ideas to CSIRO, Tech Schools, Beekeepers and community stakeholders.
Industry Focus
Food Security
Data Science
Beekeeping
Curriculum Links
Science
Technology
Engineering
Art
Maths
Success Criteria
Collaborate effectively to create 
solutions to identified problems
​
Consider a range of tools, technologies and specialist equipment
Skills Focus
Data Analysis
Innovation
Communication
Collaboration
Capabilities
Critical & Creative Thinking
Personal
Social
Ethical
Tech Skill-Ups
Computer-Aided Design (3D Modelling)
Illustration
Pitching
Media (photography & video editing)